---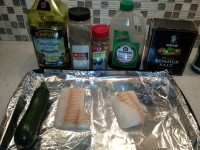 Ingredients
2 Ts. Olive Oil
1/2 ts. Dried Oregano
1/2 ts. Kosher Salt
1/2 ts. Black Pepper
1 ts. Low Sodium Soy Sauce
1 Zucchini
2 Cod Fillets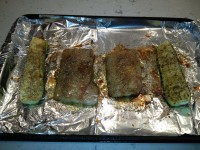 Prep Cod & Zucchini
1. Preheat oven to 500 degrees.
2. Line large baking shallow baking sheet with aluminum foil and place cod and zucchini for seasoning.
3. Season cod and zucchini on both sides with salt, pepper, olive oil, oregano, and soy sauce.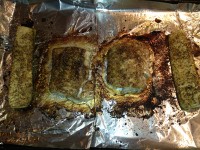 Prep 2
1. Bake at 500 degrees for 15 minutes.
Finito!
1. Remove and serve.
*Image shown is with portuguese rice*.
Light but packed full of flavor!
Prep Time: 5 min.
Cook Time: 15 min.